CNN Travel, has announces 19 places it will be visiting in the year 2019.
Fourth on the list is Ghana, a country that has amazing tourist sites.
In a news report by the CNN, Ghana which is West Africa's poster nation for economic success and political stability is hoping to trade up its tourism status for 2019, with a campaign targeting the African diaspora whose ancestors were victims of the brutal slave trade of centuries gone by.
Ghana's Year of Return marks 400 years since the first enslaved Africans arrived in North America.
It's a somber recognition of the evil that befell Ghana's past inhabitants and their descendants — and the strength with which they've faced it.
Legacies of the slave trade are unavoidable. Cape Coast Castle, one of many historic coastal forts, was where slaves were held before being dispatched to America and the Caribbean.
This brutal and fascinating reminder was visited by the Obamas in 2009 and Melania Trump in 2018.
For all the sobriety of this anniversary, what also awaits visitors to Ghana is the warm, intoxicating embrace of country completely at ease with its identity rushing headlong towards a bright future.
The capital, Accra, crackles with the dynamism of a city on the upswing, with a nightlife scene to match.
For those wanting to escape its relentless excitement, Ghana's 335-mile coastline boasts empty surfing spots like Cape Three Points, while its many protected wildlife zones, including Mole National Park, are home to wild elephants, Nolan warthogs and spotted hyenas.
First on the list is Christchurch, New Zealand; Egypt and Fukuoka, Japan.
Other places are Grand Canyon, United States; Hawaii Island, United States; The Hebrides, Scotland, UK; Jaffa, Israel; Kerala, India and Liechtenstein.
The rest Lima, Peru; New York City; Normandy, France; Oaxaca, Mexico; Oman; Plovdiv, Bulgaria; St. Barts, French West Indies; Space Coast, Florida, United States and Weimar, Germany.
Background
In July, 2018, 'CNN And Be Ghana', a video documentary on Ghana's slave castles was aired on CNN's programme, Inside Africa.
In one month, the video went on air globally, with about 5,416,000 people, many of whom watching it more than once.
The documentary was part of a campaign by the government of Ghana to market the country as a tourism destination.
The campaign, an initiative of the Ministry of Tourism, Arts & Culture, was on air from June 11 to August 5, 2018.
The 30-minute television documentary focuses on the Elmina castle. In it, CNN's cameras follow the journey of a man who gave his name as Bartels, a diaspora African. After years of searching, he had traced his roots to Elmina and wanted to see and hear at first-hand what his ancestors went through from capture to shipment to the Americas.
Even though some people criticised the move, saying the cost of the project (US$200,000.00) was too high, Catherine Afeku, the Minister of Tourism, Arts and Culture said the government's expectations went beyond financial returns.
"Yes, we need the diasporan Africans to come in their numbers. In fact, I have told myself as Minister of Tourism, Arts & Culture that 20,000 tourist arrivals from North America is not enough. We need in excess of one million African Americans to respond and come to Ghana."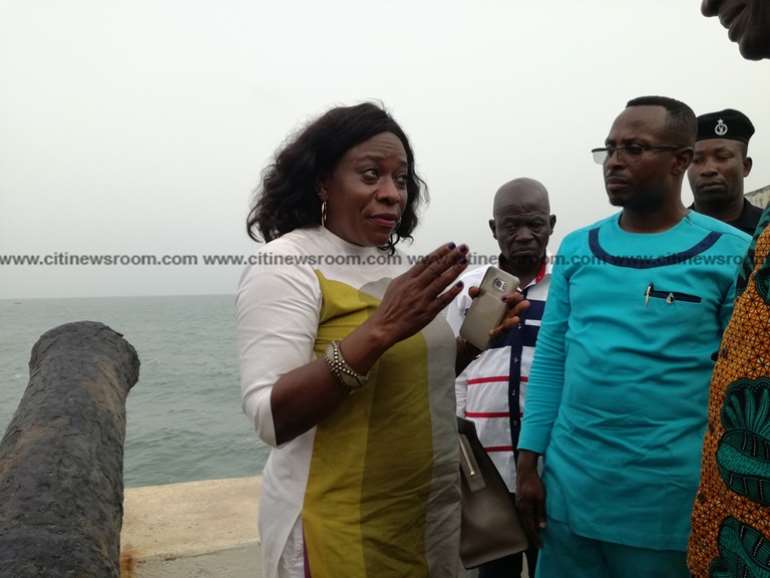 Catherine Afeku has been severely criticised by stakeholders of the Ministry of Tourism Arts and Culture for not living up to expectation.
However, she has, on countless times assured the stakeholders that government is putting its act together to get all their problems addressed.
–
Source: citinewsroom.com