Every year, millions of people travel. Some because they are moving permanently to a new country and others because of work.
But most travel because they are going on a vacation or an adventure. After the Notre Dame fire, quite a number of people all over the world put up their pictures of the church which they had taken while vacationing there.
A search on Google names Notre Dame of Paris as one of the top tourist locations in the world, as well as the Eiffel Tower still in Paris, the Statue of Liberty in New York and Disneyland in California, both in the United States of America.
There is no mention of any African country.
Which is odd, since the continent boasts of many beautiful sceneries and natural wonders, as well as richly diverse cultures and traditions.
There are so many sights to explore- from wetlands to highlands, waterfalls and warm pools, exotic animals and historical monuments that tell of a colourful past. Africa should be one of the world's top tourist destinations.
But she is not. Insecurity, poor infrastructure and an inability to preserve and develop tourist attractions have seen the continent lose billions from an industry that should have been our proverbial golden egg-laying chicken.
Some African countries like South Africa, Rwanda and Mauritius are trying to rejuvenate their tourism industry. Rwanda particularly tries to focus on its culture and history, while Mauritius uses its amazing scenery as its strong selling point.
Sadly, Nigeria, which has just as many tourist attractions if not more has refused to take advantage of its natural blessings. There are so many options for us to choose from.
From the beaches in Lagos state, as well as the slave trade monuments in Badagry, to the Sungbo Eredo ditch in Ijebu, Ogun state, which is the biggest man-made built ditch in Africa; the Erin-Ijesa waterfall in Osun and Ikogosi warm spring and natural pools in Ekiti state; the Palace of the Oba of Benin in Edo state and Obudu cattle ranch in Cross-River, Nigeria is spoilt for choice.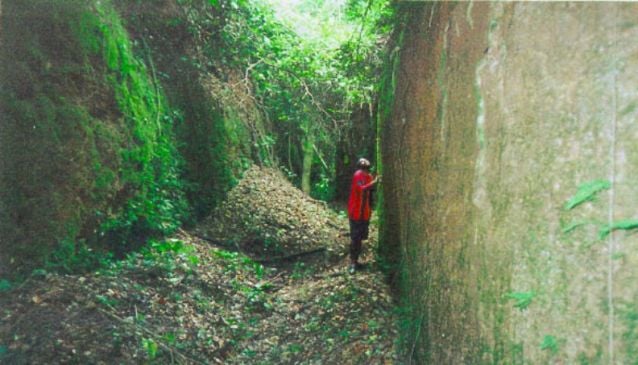 But just in case these are not enough for the most ardent tourist, you can move over to the north where there are the wetlands of Hadejia-Nguru in Yobe state, the Yankari reserve in Bauchi state and the Kajuru castle in Kaduna state.
And yet, nothing is being done about these sites. It does not seem likely that the states where they are located are making any efforts to turn these resources into a revenue-generating machine and there is absolutely no encouragement from the federal government on improving tourist opportunities in these areas.
Most of these places, especially in the North are wasting away due to insecurity, with armed banditry and insurgency chasing out even the inhabitants.
Nigeria has instead continued to focus on oil that is a non-renewable resource and is rapidly losing its significance as more attention is placed on sustainable and safer sources of energy. There is also an increased focus on agriculture in the country which is not even bad considering the simple fact that man must eat to survive.
But none on tourism which has the potential to not only bring in additional revenue for the country but to also create jobs for millions of Nigerians.
Worse still, recent news of attacks at the popular Nigerian Kajuru castle will further scare tourists away from the country which has the potential of being a billion dollar business if properly managed.
Maybe one day we would have a government that can think beyond what the ground produces to generate revenue for the country. And not only think, but work actively towards making those thoughts a reality.
Source: https://qwenu.com