A London wildlife park has prohibited visitors from wearing animal-print clothing
Gritty-fingered sightseers can no longer steal Sardinian sand
Bans are introduced at tourist resorts and attractions for a variety of reasons.Some acknowledge the sacred rights of indigenous people, such as the climbing ban now in force at Australian sandstone monolith Uluru. Others are linked to the scourge of overtourism or are enacted as an anti-terrorism measure (the bans on full-face veils in public places that are currently in force in 15 countries, for example).
Sometimes legislation is passed to discourage tourists from indulg­ing in antisocial behaviour, and then there's the Swiss holiday hoax. Residents in Bergün/Bravuogn voted to ban people from taking photos of their picturesque village over concerns that images posted on social media would induce feelings of jealousy among those unable to visit.
The story quickly went viral: "Swiss village bans tourists taking photos as it's TOO PRETTY for Instagram," and swarms of snappers soon arrived to take illicit pics. Three days later, the locals quietly overturned the ruling, but camera-toting travellers keep coming. Clever, eh?
Here are some more examples of legislation aimed at modifying the conduct of tourists.
This summer, a French couple were caught trying to smuggle 40kg of Sardinian beach sand home in their car. The talcum- powder-like granules are sought after by aquarium owners and souvenir hunters alike, although making off with 14 plastic bottles of the stuff definitely sounds more like a heist hatched by rogue pet shop proprietors than someone after a holiday keepsake.
The Italian island introduced a law in 2017 making it illegal to remove sand, pebbles and shells, with hefty fines and even jail time for offenders. But despite thorough bag searches by airport staff, several hundred kilos of sand are still being stolen each year by gritty-fingered sightseers.
Selfies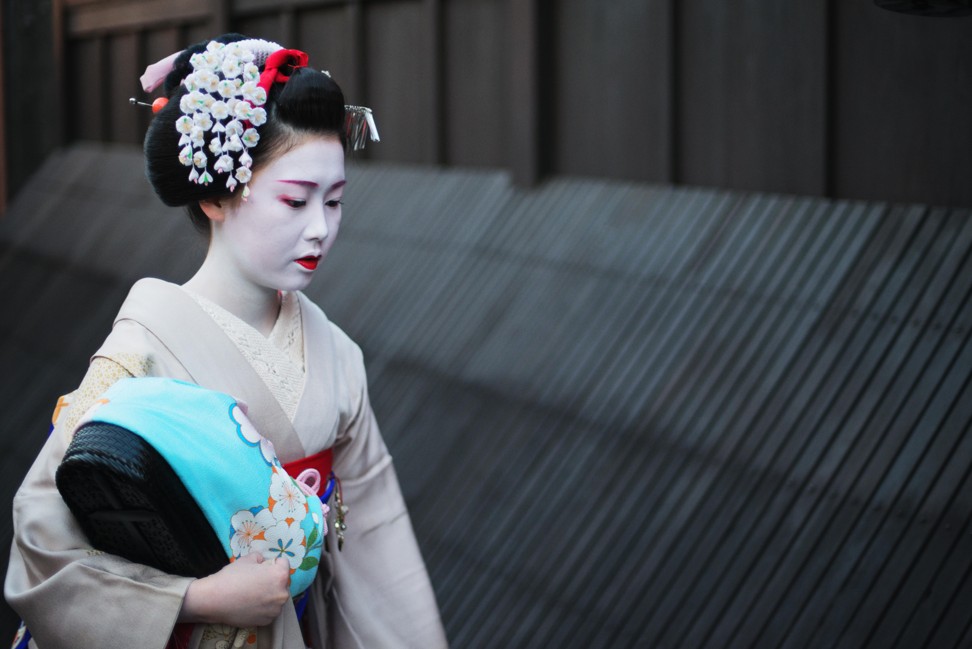 Photography has been banned in geisha areas of Kyoto, Japan. Photo: AlamyIn October, authorities in Kyoto banned photography in areas of the Japanese city frequented by geishas after reports of tourists chasing the women and pulling at their kimonos. Anyone caught hassling the Gion girls now faces a fine of up to 10,000 yen (US$91).In Vietnam, selfie seekers are no longer allowed to take pictures on "train street", an area of Hanoi's crowded old quarter where engines inch along a narrow, cramped railway line. Tourists aren't the only ones unhappy with the ban, however; trackside cafe owners catering to the international Instagram fraternity have also criticised the decision.
Meanwhile, in Spain, daredevils sprinting around the cobbled streets of Pamplona pursued by half a dozen deranged bulls at the San Fermín Festival have been ordered to put their phones away and concentrate on staying alive. Frankly, I'd rather take my chances with a Vietnamese freight train.
Markets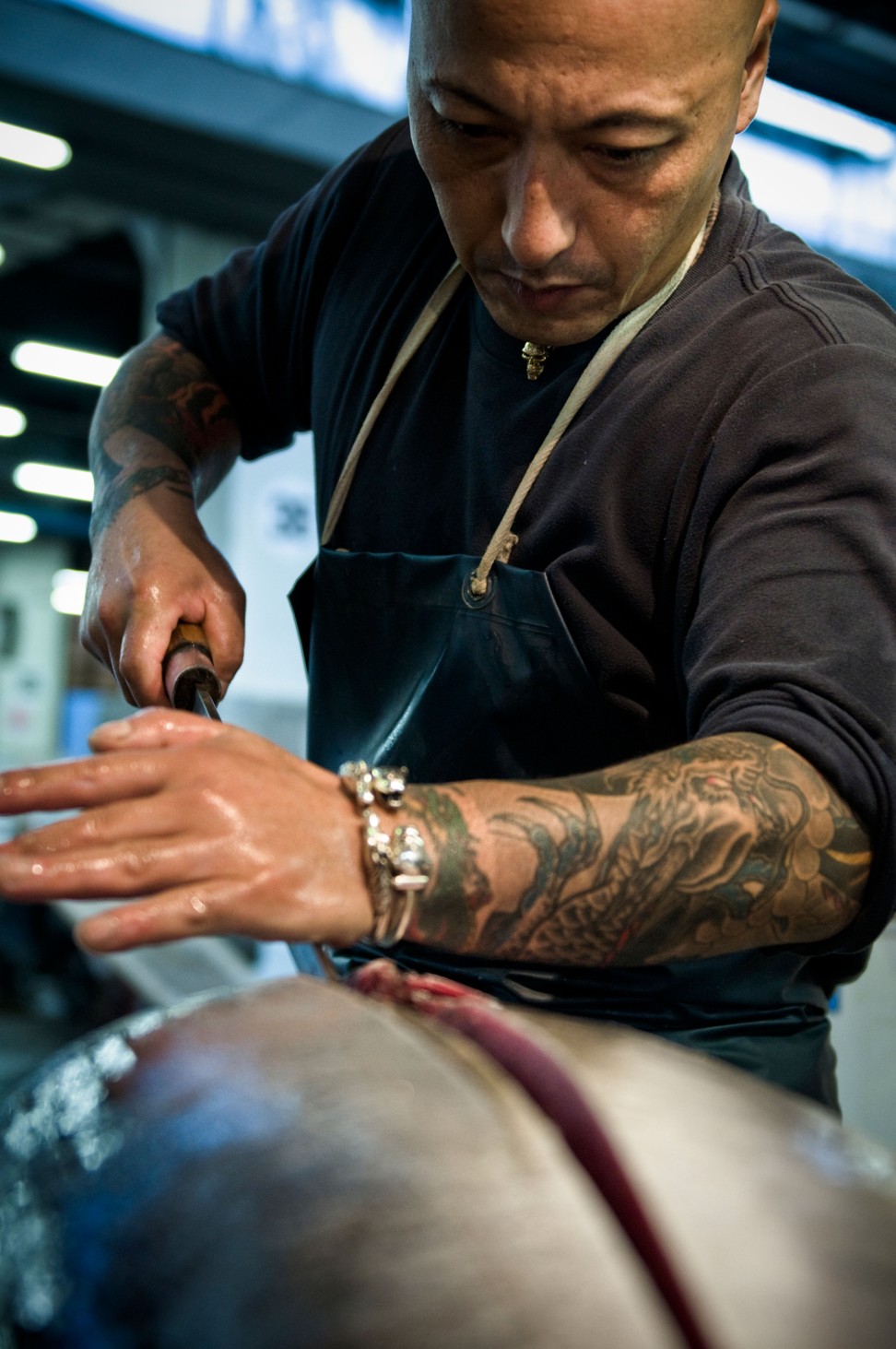 In 2008, tourists were banned from entering the auction room at Tokyo's Tsukiji Fish Market. Photo: Alamy
In 2008, tourists were banned from entering the auction room floor at Tsukiji Fish Market, in Tokyo. Upwards of 500 visitors had been crowding into the trading area every morning, posing for photos while hugging giant tuna, licking fish and generally getting in the way of dealers and buyers.The ruling was lifted, then reimposed and, finally, after 83 years, the sprawling seafood space closed last year to make way for 2020 Olympics-related infrastructure. Fishmongers have already complained that the new site, 2km away, in Toyosu, is less convenient for their customers.
Another market being loved to death is Barcelona's Boqueria. Locals claimed they were unable to do their shopping in the congested venue and stallholders resented being photographed dozens of times a day. As a result, the Spanish municipality introduced a peak-hour ban on tour groups of more than 15.
Clothing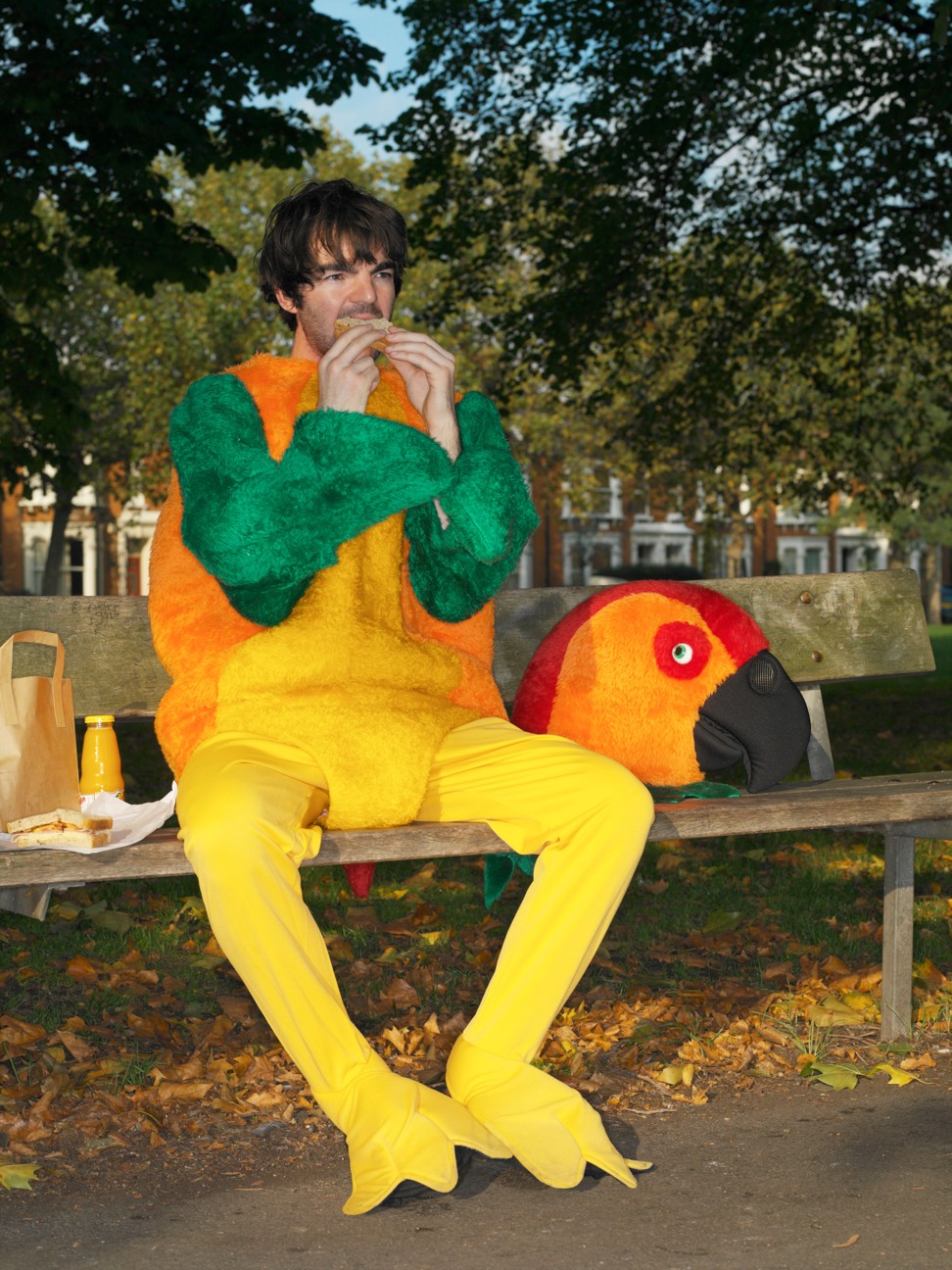 A wildlife park near London has banned clothing that resembles animals. Photo: Alamy
In a 2013 news story that had the air of an April Fool's joke about it, a wildlife park near London banned visitors from wearing animal-print clothing as it was "confusing and frightening the animals".
Chessington World of Adventures Resort hired bouncers to enforce the rule and to provide grey boiler suits for guests who arrived kitted out in anything that "resembles the skin of giraffes, leopards, cheetahs or tigers".
According to animal behaviourists on staff, "Possibly the worst thing you could do is limp past the lion or tiger enclosure in a zebra print outfit." Licking a fish sounds almost normal by comparison.
Street eating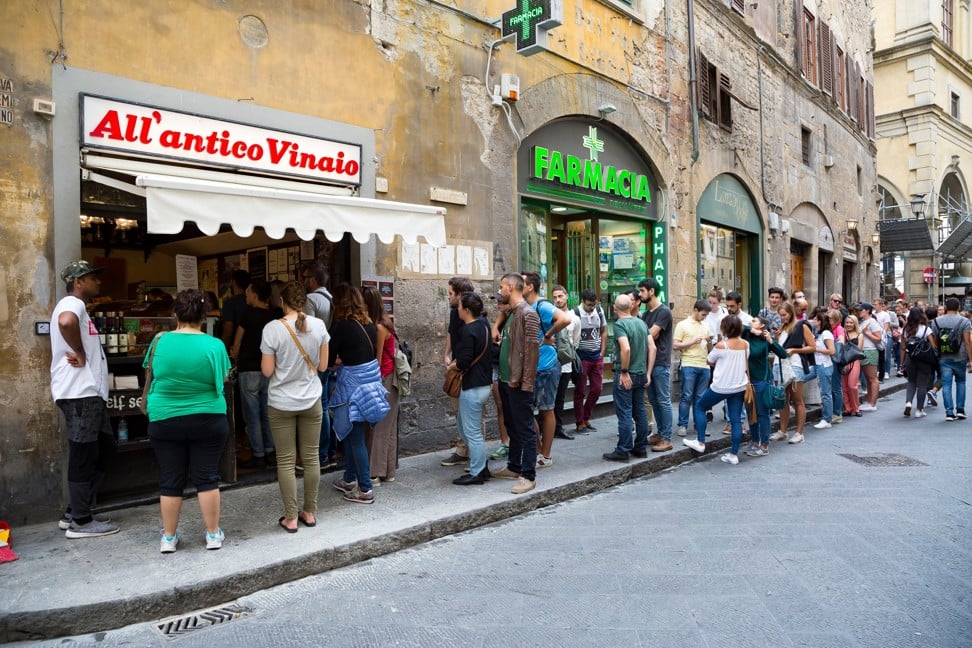 Snacking has been banned near the three All'antico Vinaio sandwich shops in Florence, Italy. Photo: Alamy
Last year, the council in Florence, Italy, issued an ordi­nance prohibiting street snacking in an area of the city where tourists, locals and foreign students gather. The ban specifi­cally singled out eating on pavements and in doorways on streets near the three branches of All'antico Vinaio, probably the best known sandwich shop in Italy. Well, if it wasn't before, it will be now.
In Rome, holidaymakers don't even have to eat anything to fall foul of the law. The Eternal City has banned sightseers from merely sitting on the famous Spanish Steps. Those who defy the ruling can be fined up to €400 (US$440).
Alcohol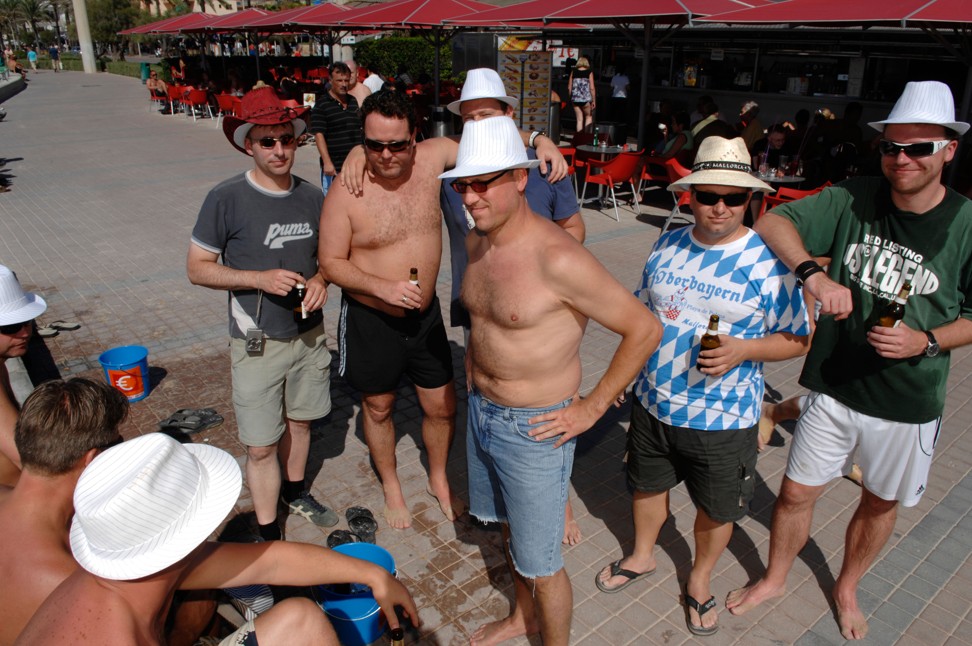 The Spanish island of Mallorca has banned bars from promoting happy hours. Photo: Alamy
Banning the sale of alcohol in seaside resorts rarely goes down well with bar owners, staff and tourists themselves, so the next best approach is to target drunken revellers instead. In 2017, the Croatian holiday island of Hvar introduced penalties of up to €700 to discourage antisocial behaviour.
On the Spanish island of Mallorca, bars are banned from "incitement to drink", meaning they're no longer able to promote happy hour deals and two-for-one promotions. Rules regulating pub crawls were also rolled out and the craze known as "balconing" – leaping from one apartment balcony to another, or into a swimming pool – has been outlawed after a series of deaths at Spanish resorts.
Mount Everest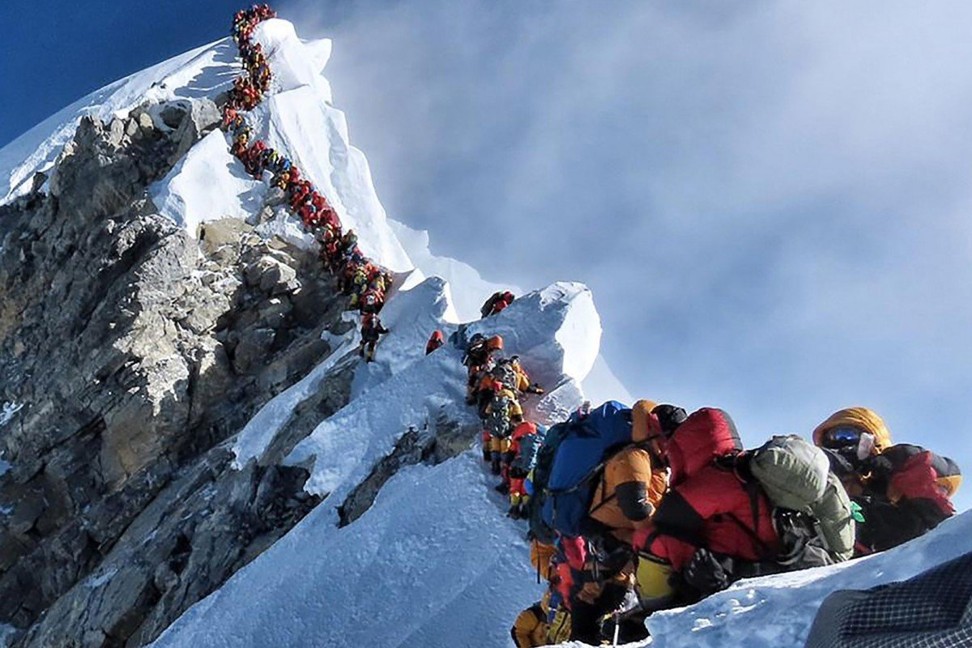 Novice climbers are to be banned from Mount Everest. Photo: Nirmal PurjaAfter a busy season that saw long queues to reach the summit, and the deaths or disappearances of 11 mountaineers, novice climbers are to be banned from scaling Mount Everest. In future, anyone planning an ascent must have conquered at least one other Nepali peak above 6,500 metres to qualify for a permit.
The authorities are also banning single-use plastics in the popular tourist region of Khumbu Pasang Lhamu starting next month in a bid to limit waste left by climbing parties. More than 11 tonnes of rubbish was recently cleared from the world's highest mountain – along with four corpses.
Source: www.scmp.com